Who are the Humber Recovery and Wellbeing College?
We run like any other college, except we provide peer-led education as a route to meaningful mental health recovery. We work alongside and support students, volunteers, community organisations and healthcare professionals to co-produce an educational programme that responds to self-defined needs of a collective student body.
Although we operate as part of Humber Teaching NHS Foundation Trust, we are not clinical, we are not a 'service' and do not have access to personal health records.
The core team is made up of a handful of paid staff and volunteers, but the wider team consists of our students, community organisations and other health and social care staff.
We offer a range of self-paced e-courses, face-to-face sessions and live video-call sessions on our e-learning platform. These sessions are based around the idea of education supporting mental health recovery.
We wholeheartedly believe in the recovery approach, and believe in education as a route to recovery.
Wait… Recovery? What's that?
There is no single definition of the contested term 'Recovery', but within a mental health context the term 'Recovery' is most frequently used to describe the personal lived experiences and healing journeys of 'people with severe and enduring mental health conditions with long term needs' (Deegan, 1998, Anthony, 1993).
Recovery is a non-linear process of rebuilding after a crisis, taking responsibility for personal wellbeing and learning to live alongside any continued symptoms or impairments without the pressure to eventually be symptom-free. By focusing on existing and potential strengths, skills and resources, an individual can pursue what they consider to be a satisfying and meaningful life. Learning from one's peers, someone can work towards their own self-defined goals at their own pace.
This process of rediscovery is often referred to as a 'Recovery Journey'.
If you would like to learn more about the Recovery Approach in more detail, you can view or download the Trust document titled 'What do we mean when we talk about Recovery?'
What we do
As this collective, we facilitate and deliver a range of free, co-produced courses, workshops and other opportunities for learning.
Personal lived experience, strengths-based peer learning, grassroots co-production and shared decision-making is at the centre of what we do. Our educational resources are a result of blending different kinds of knowledge and experience, harnessing the expertise that comes from both professional training and real lived experience.
We believe that learning more about your experiences, valuing your own self-expertise and building upon your own resourcefulness, talents and abilities contribute to your own sense of meaningful mental health recovery.
Students are supported to draw upon their own strengths in a safe, non-judgemental learning environment, and encouraged to learn the tools they need to step towards a better, self-defined quality of life.
We also work towards challenging patronising, outdated and discriminatory medical perspectives on mental health recovery, spearheading the campaign for progressive, meaningful change within local healthcare organisations.
Who is the College for?
Anyone can access our courses and workshops. This includes current and former mental health service users, their carers, families and friends, health and social care staff, community organisations, the general public… and every else in between!
Although our courses are designed for people experiencing mental health difficulties, our offer is open to everyone, whether they identify as having mental health challenges or not.
Our physical footprint spans Hull, East Riding and parts of North Yorkshire, so that's where are courses are made and are delivered (at least physically).
However, our general rule is this: if someone sees a course that they think will help them, and they can physically get to it / get logged in online, then they're more than welcome to access it!
Everyone who participates in our courses are treated as an equal participant, no matter their background.
Who designs and teaches courses?
Our core team of practitioners / tutors and volunteers all have lived experience of mental health and recovery – and are encouraged to use their wealth of expertise within the planning and delivery of courses. However, co-production (and in turn, shared ownership) is at the heart of everything we do.
This means that lots of people from different perspectives work together to co-plan, co-write and co-deliver our educational content. Lots of effort and energy goes into these courses, making sure they balance professional knowledge with the wisdom that comes from lived experience.
Part of our role is to facilitate conversations between experts by experience and experts by profession in regards course development and delivery, to make sure that lots of voices contribute to each course, workshop and learning opportunity that we offer. We help harness these different kinds of knowledge to create innovative and useful educational opportunities for others.
We use the CHIME Framework to help guide, measure and evaluate our educational content. This way, everyone of our courses, workshops and learning opportunities are fully designed with Recovery in mind.
Peer support
Social groups
Relationships
Support from others
Community
Feeling connected to someone, or something
May include connection to: Self, family, friends, places, nature, culture, hobbies, activities, interests and beliefs
Belief in recovery
Motivation
Inspirational relationships
Positive thinking
Valuing effort
Having aspirations
Hope for the future
Rebuilding a positive sense of identity and self-esteem
Challenging stigmas
Having an identity outside of diagnosis or symptomatology
Identity markers may include beliefs, occupation, hobbies, connections, purpose, relationships, experiences, or cultural background
Living a good life of purpose (as defined by the individual)
Finding meaning in experiences
Purposeful life / social roles
Spirituality
Becoming an expert in ones own self-care
Personal responsibility
Focusing upon strengths
Advocacy
Having choices
Doing what you want to do
Accepting help
How do I enrol?
It's simple! Head on over to app.humberrecoverycollege.nhs.uk and get yourself signed up. From there, you can access any of the e-courses, book onto any live sessions and keep track of your learning progress. Remember to make a note of your login details!
Your profile is private and cannot be accessed by those without your private login details.
If you wish to book onto face-to-face courses, but have difficulty in using the internet/our platform, email us at HNF-TR.RecoveryCollege@nhs.net or giving us a ring on 0800 9177752 and we'll sort something out.
And just to clarify, we don't 'do' referrals; we invite people to self-enrol and get involved at a pace and in a way that they feel best supports them.
Meet the team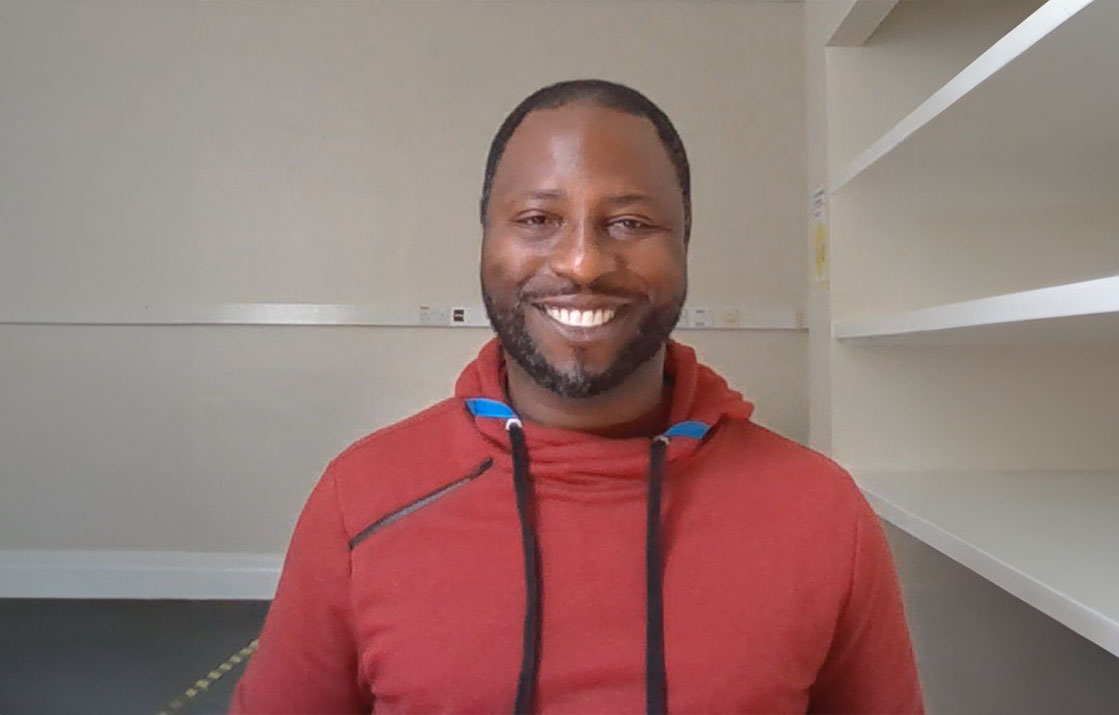 Acho - Humber Recovery and Wellbeing Practitioner (he / him)
Hello, my name is Acho (Ach for Short or as I'm commonly known) I have been working within the Humber Recovery and Wellbeing College for a number of years now delivering courses across Hull and East Riding. My previous background has been in learning and education, namely, helping set up and deliver mandatory training to NHS staff. I also have a solid background in computing and programming (which means I can be a little bit geeky when it comes to new technologies and how they work). I am passionate about mental health and the ways in which we can help support our own mental wellbeing. My aim is to help people improve their mental wellbeing through creative, informative, and fun workshops designed to empower people with the knowledge to look after their own mental wellbeing.
I deliver sessions/Workshops such as Tai chi for health and Wellbeing, Mindful Calligraphy, Mindfulness, Zen Meditation, Mood and Food, Kintsugi (Japanese art of mending broken pottery) and various crafting workshops which includes creating Worry dolls. I also deliver informative/discussion-based sessions on Confidence building and self-belief.
In my spare time my main hobbies include martial arts, going for walks, gaming, and mountain biking.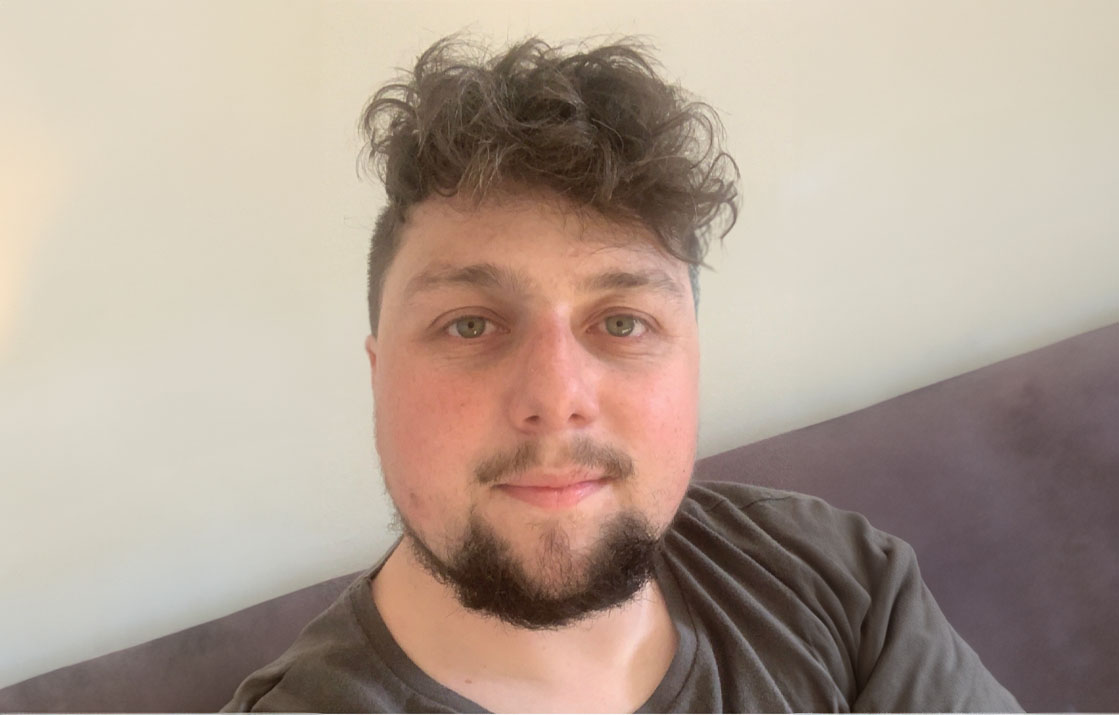 Joe (he / him)
My name is Joe and I am dedicated to helping improve mental health and wellbeing throughout the community. I lead on a lot of the creative sessions which we run, these include wellbeing through creativity and photography as these are subjects I am extremely passionate about, I also am committed to making a difference within mens mental health which is why I also run dedicated sessions for men to feel like they have a safe space to explore and improve their mental health and wellbeing. I aim to make all of my sessions welcoming, warm and inclusive with the goal to make them as accessible as possible.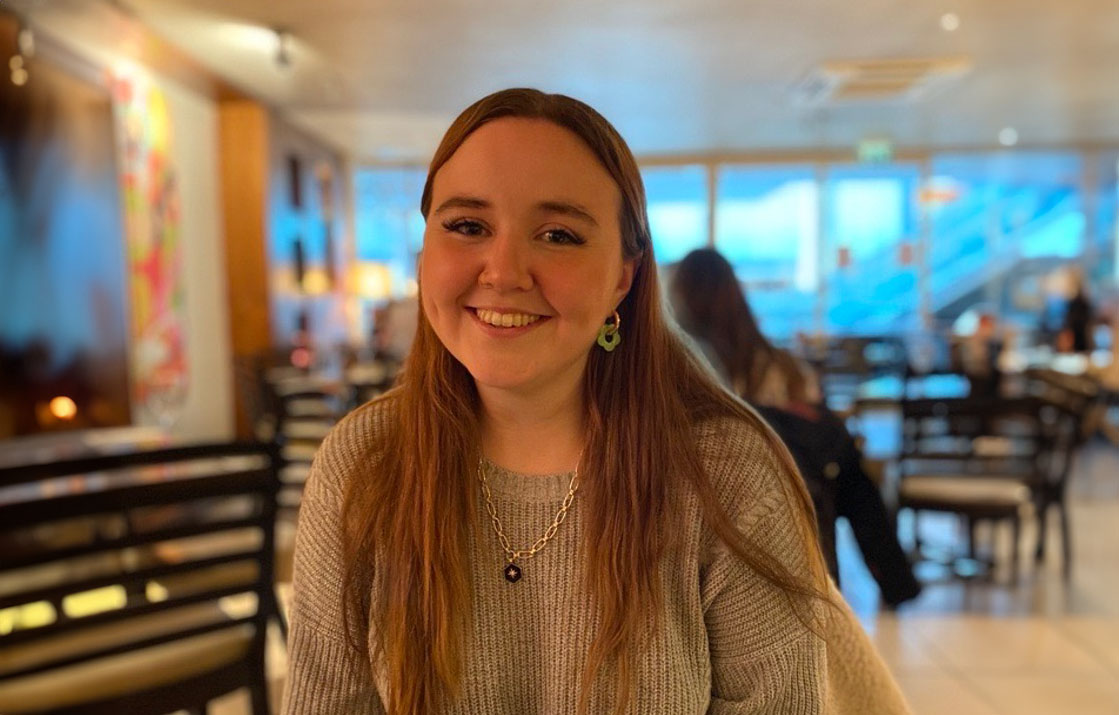 Maisy – Digital Marketing Communication and Administration Officer (she / her)
Hey, I'm Maisy! I've recently graduated University where I studied Clinical Psychology. I'm very passionate about mental health and wellbeing and have been involved in multiple different projects including the coproduction of the Youth Recovery and Wellbeing College! My hobbies include performing arts, baking, swimming, exploring, and anything creative. My role within the college is mainly behind the scenes, but I love getting out and supporting sessions when I can across both the adult and youth sides of the college. I'm always happy to help where I can, and you'll often find me with an iced coffee in my hand.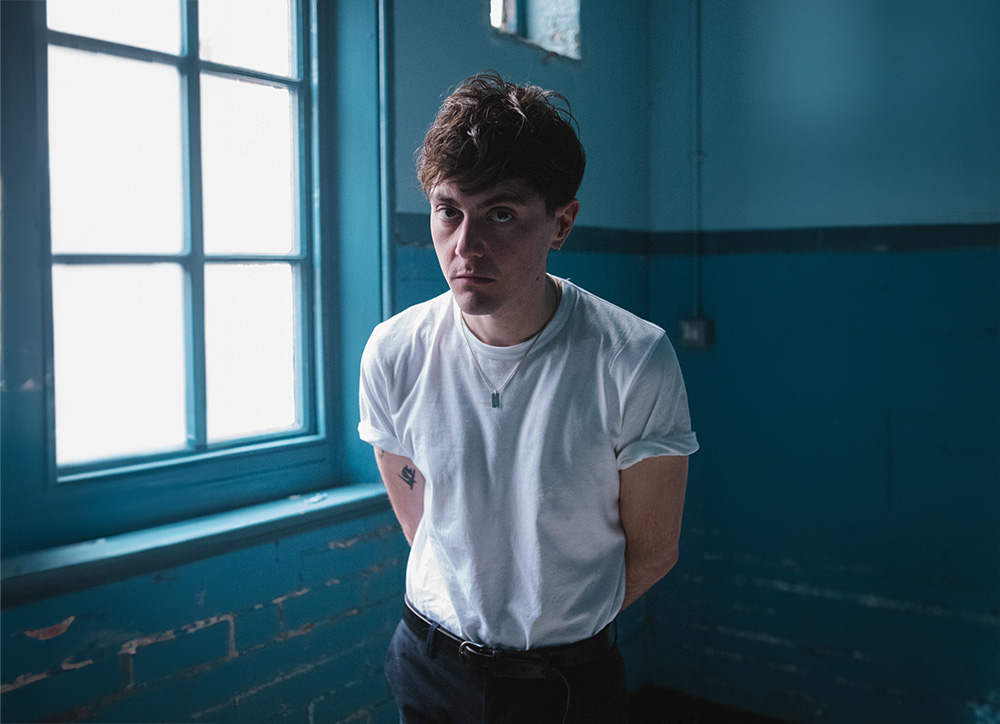 Mez - Youth Practitioner (he / him)
Hey, my name is Mez and I've been a youth worker for over ten years, supporting young people from various backgrounds and communities through person-centred practice and creative projects. I put young people's welfare and development at the heart of my work, and I believe in growth and support through empowerment, innovation, and inclusivity. I aim to improve wellbeing and confidence through creative, informal, and fun experiences and I enjoy building friendships.
As of September 2023, I am excited to be also getting involved with the adult provision. I am looking forward to bringing my creative nature to these sessions; together we will write lyrics, poems, short stories and chat all things movies, books and more. I can't wait to get stuck into some sporting activities, especially some football!
I also, love music and I have performed all over the world in my band. I'm obsessed with eating pizza, and I enjoy getting out and hiking.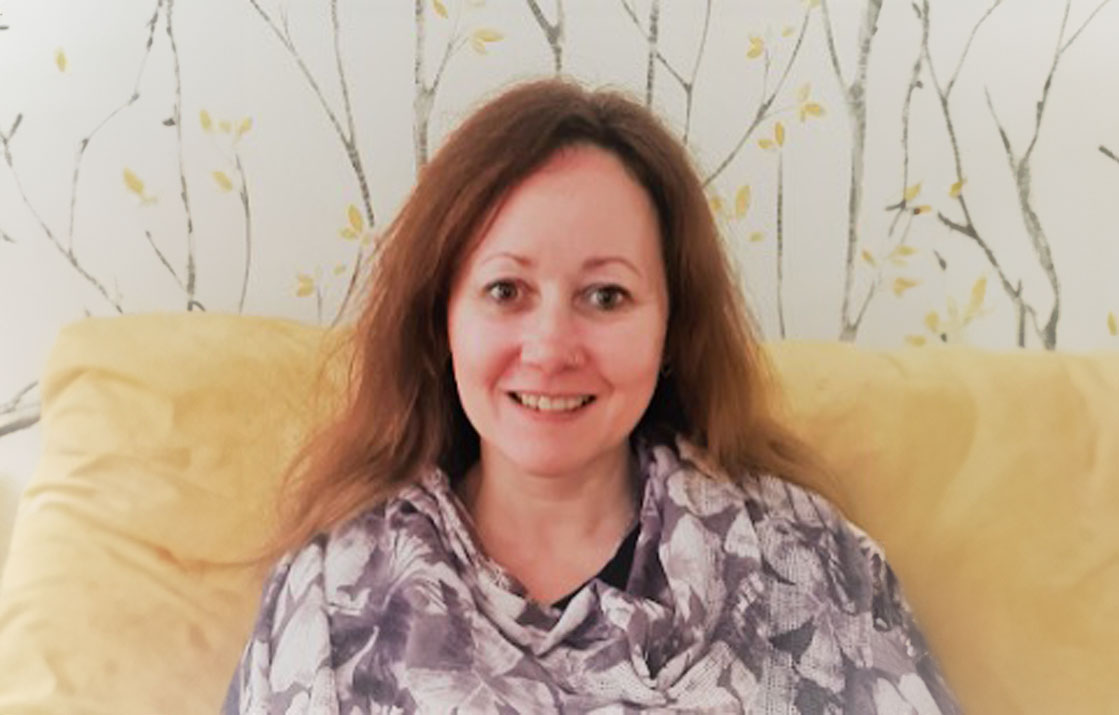 Tracy (she / her)
Hi there! I'm Tracey and I am a Recovery and Wellbeing College Practitioner working within the Wellbeing Recovery Employment Service. My training as a teacher and mental health support specialist has led me into developing this role within the Recovery and Wellbeing College to support others. As an advocate for raising awareness of mental health issues and supporting those who need it, I am primarily involved with helping people who are unemployed and looking to get closer to getting into work. This means I work alongside the employment advisors to support people's emotional and mental health while they look for employment and voluntary opportunities. I deliver workshops around managing stress, coping with anxiety, recognising resilience, raising self-awareness, building CVs, completing application forms and developing interview skills. As well as these face-to-face deliveries I run online discussion forums linking with other services to provide a holistic approach to providing wrap around support.